As a creator and Wavve Maker in the Wavve community, you get this exclusive newsletter, where we talk podcasting, content marketing, and social media.
In today's email:
Musicians have an advantage in the social game
​You can now upload episode-level art on Apple Podcasts​
Apple Mail now let's you embed a podcast player in
Wavve Design of the Week
Best 7 Audio Editing Softwares In 2023
Meme Worthy
​
---
FROM THE DESK OF JEFF DOLAN
Musicians have an advantage in the social game
Last night I learned one needs to have 1,000 TikTok followers to join lives as a guest.
I jumped on TikTok to see how this dynamic plays out.
I watched a speed dating show where several suitors could not even speed date because they didn't have enough followers.
Then I stumbled across a musician playing her guitar live to 100 viewers. She was playing covers from chat suggestions with her originals mixed in.
I was floored at the talent level. She was of course living in Nashville but from a small town looking to make it in Music City.
Her Spotify showed she had 7,000+ followers. Not bad at all but not yet at the level she could start to tour and make a living at it.
She definitely had hit potential and was doing everything right. I just happened to catch her early in her career.
I share all this to say this:
If your content allows you to entertain and connect on a soul level, you are already way ahead of all the self-help, educational channels.
So as a musician, embrace the idea that you should be streaming every day doing what you love. It's the equivalent of playing a show every night to hundreds of people.
You will not only grow your audience and following, but you will get exponentially better faster.
---
IN CASE YOU MISSED IT
​
---
SPONSORED
​
---
WAVVE DESIGN OF THE WEEK
I liked seeing this Wavve Design this week because it adds a few things that I encourage you to try. It has a little notice to "Tap to turn sound on" as well as a reminder to "Send this to a friend" 👏. Both can increase engagement and reach.
Also notice it uses the rare 4x5 format, which gives you more screen space on mobile in the feed than any other video size. This helps you increase your chance to grab attention.
And with a nice design overall with space for captions, a big headline, and episode information on where to find the clip, it's a winning combo. Great job!
---
GROW YOUR INFLUENCE
Best 7 Audio Editing Softwares In 2023
Discover the best audio editing software that helps you channel your creativity and edit audio recordings for the best results.
(For what it's worth, I use Adobe and Cubase, but I've used just about every software on this list. Remember, it's the one you find easiest that is your best choice. —Jeff)
Audio Editing Software To Use For Top-Notch Results
Acoustica

Adobe Audition

Logic Pro

Magix Samplitude Pro X

Reaper

Soundation

Twisted Wave
What is the Best Free Audio Editing Software?
Apple Garageband

Audacity (podcaster tutorial by Jeff)

Ocenaudio
​
---
---
MEME WORTHY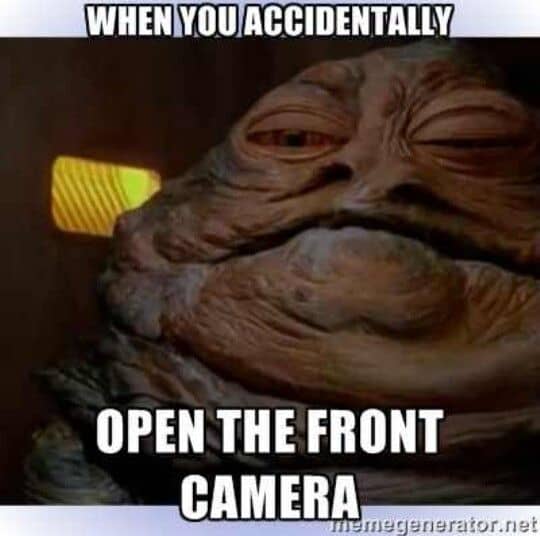 ---
What could we have done better with this issue? Rate by clicking below.
---
Interested in sponsoring this Newsletter? Click here.​
This email goes to registered creators at wavve.co or those subscribed to The Wavve Blog. Wavve helps [WORK_ROLE GOES HERE] creators grow their influence online with social video and text.